A muscular back, a supple back, will bring you a real sense of well being! Take care of it! These classes guarantee to relieve you and prevent all back pain. Free trial class.
Back Gym is a gentle approach to gradually relax and strengthen your back to provide more flexibility, a better hold and a lasting and often total reduction of your pain.
It is particularly indicated in the context of chronic back pain, especially related to long seated positions. This course is conducted by Alain, trained at the Zurich back school, he accompanies you in the re-conquest of a strong back and postures centered around exercises adapted to each participant.
Back pain is treated with muscle exercises and stretching of the spine. This gentle gym class is the most effective long-term remedy for relieving back pain and keeping your back in good health.
CHF 100.-/month
for one class per week
CHF 185.-/month
for two classes per week
25.- registration fee
when you purchase the first card
For a corporate offer please contact us
Alain, dance teacher and director of the Studio des Bains ,trained in back gym techniques with rheumatologist Bruno Baviera (School of the back, Zürich).
Alain has completed his initial dancer training with Géraldine Armstrong, Bruno Agati, Deborah Mills, Wayne Barbaste, Alicia de la Fuente, Lola Keraly and especially Corinne Lanselle. After spending two years with the Deborah Mills Company, he taught dance and devoted himself to choreographic staging for Revue Genevoise (1999), dance parades, galas, dance shows and various competitions.
In 2000 and 2013, he chairs the Lyon international competition for young dancers. Independently, he worked as an animator on Télévision Suisse Romande and on the channel Léman Bleu as presenter of various talk shows. A Host of the show La vie, la mort, la coiffure (Life, Death, Hairstyling) on Be Curious TV.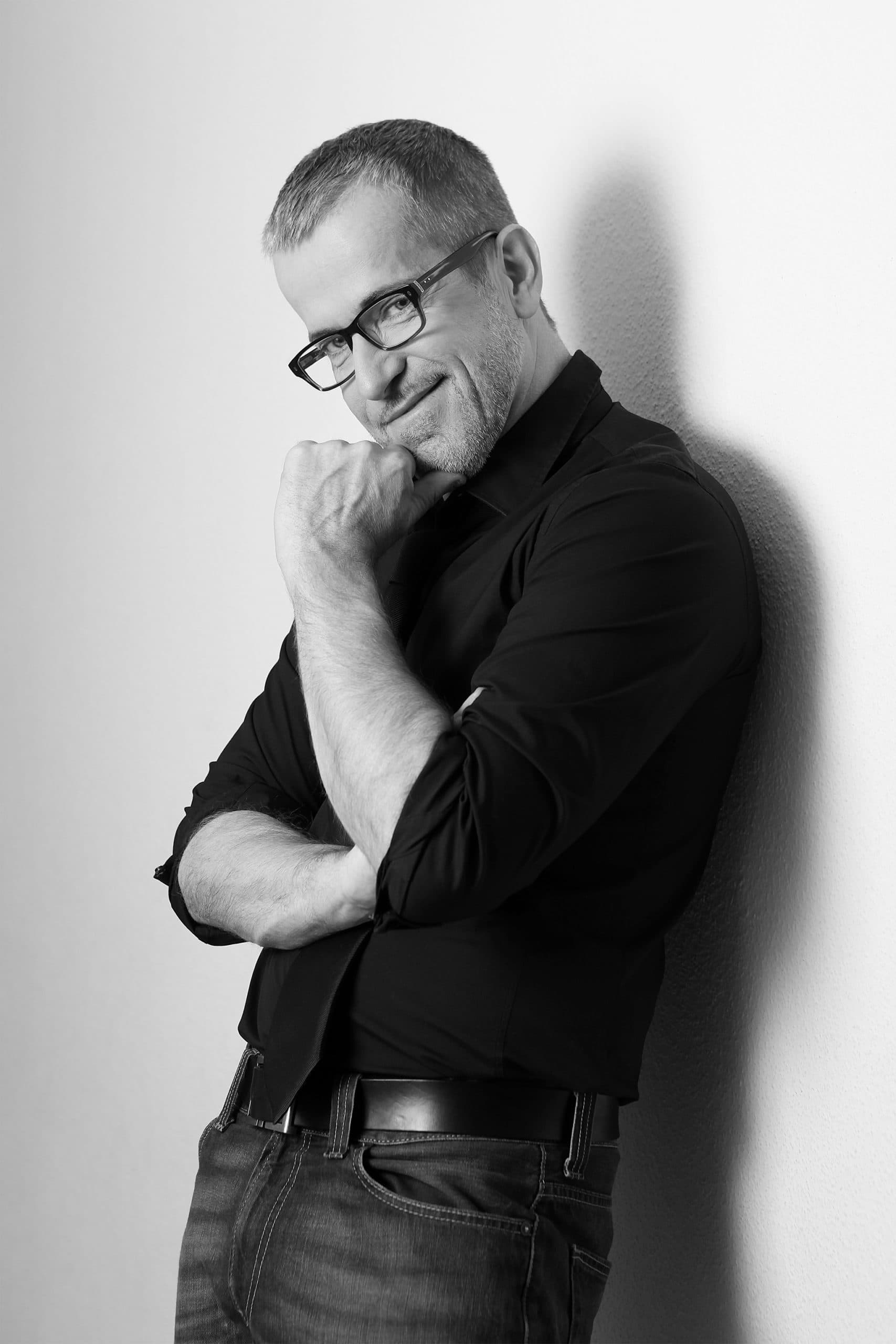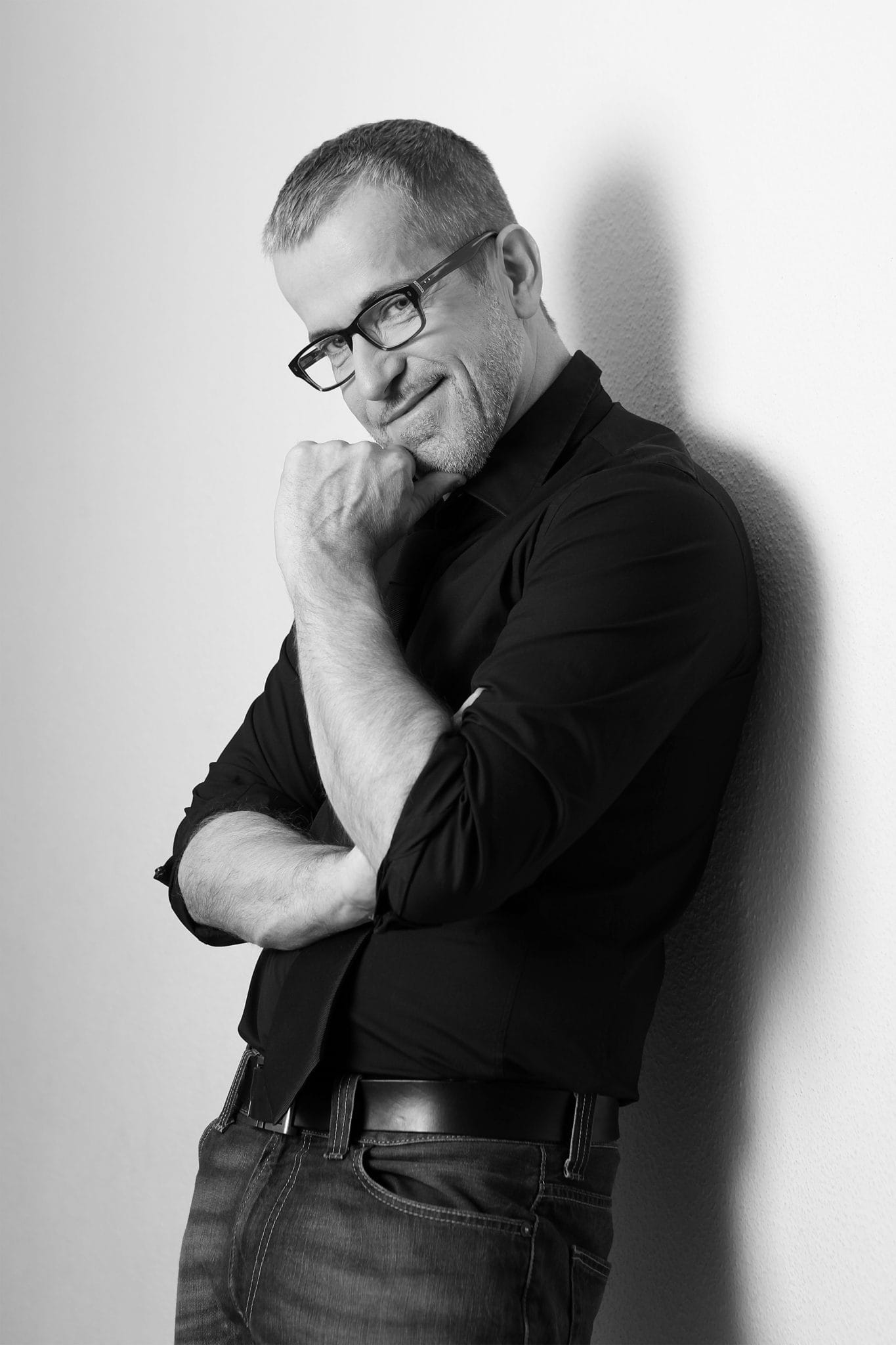 Catherine S.
Since going to the gym for the back at Studio des Bains, my physiotherapist is very sad, because I no longer visit her. First of all, no class is like the other and thanks to Alain's expertise and empathy, even if the class is collective, we have the same attention as in a private class. And all in a joyful atmosphere. How to miss a single lesson: impossible for me. Translated from original in French
Catherine T.
I have been taking Alain's back gym regularly for almost three years. What I like so much that I go back with pleasure. First of all, Alain's competence. Alain loves his students and offers them with passion, patience and without judgment, the possibility of moving better in his body. In his classes no competition, just the pleasure of being together and strengthening our muscles. Then the diversity of the exercises which prevents any monotony. Finally the atmosphere that Alain manages to instill in the lessons and the respect he has for his students. 😉 Translated from original in French
Dominique
I have been taking the back gym class with Alain for a few months with immense pleasure. He instills in us the desire for effort, he is attentive to our posture and benevolent with each of us, going so far as to personalize the exercises according to our physical ailments at the time. The atmosphere is warm and friendly. After a class with Alain we feel happy and free in our body, we look forward to the next class. For me it will be tomorrow. 😘 Translated from original in French
Lorena
I came to gym-back about a year ago because of pain and tingling in my arms. My awakenings were very painful. Today my back, my neck, my arms are better. With a regular practice under the attentive and benevolent eye of Alain I acquired flexibility and strength and a large part of my symptoms disappeared … a real happiness. Thank you 💜 Translated from original in French
Sarah
I have been taking the back gym class with Alain for a few months with immense pleasure. He instills in us the desire for effort, he is attentive to our posture and benevolent with each of us, going so far as to personalize the exercises according to our physical ailments at the time. The atmosphere is warm and friendly. After a class with Alain we feel happy and free in our body, looking forward to the next class. For me it will be tomorrow. 😘 Translated from original in French
Verena
… the "back gym" class at the Studio des Bains is Alain Gagliardi's unique skill, unwavering attention and an almost tailor-made adaptation for each person. This class gradually gave me better overall posture, a stronger back and above all pain-free! A physical and mental rejuvenation treatment, in a beautiful, friendly and positive atmosphere! Absolutely the best!!! Translated from original in French
Your Dance School in Geneva